Samsung confirms it will announce Android Pie Beta program as soon as this week
Samsung teased its foldable phone earlier today by switching its profile photo on Facebook to a Samsung logo in a folded shape.
And Now, Samsung's official Developer's Conference app reveals notes about a "New Galaxy UX" that is coming with Samsung's Android 9.0 Pie Beta Program. This comes just over a week after new screenshots of the allegedly leaked build of Android Pie running on the Samsung Galaxy S9.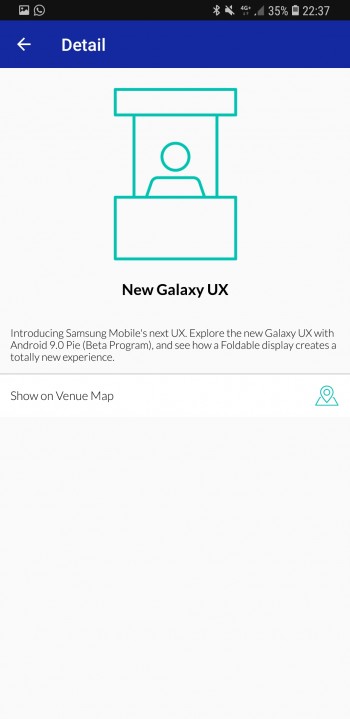 Samsung has held Beta Programs on other Samsung devices in the past but usually kept it closed to a limited number of participants. So if you're looking to join the Beta, make sure you check the news throughout Samsung's Developer Conference.